Welcome to Emmett O'Brien Technical High School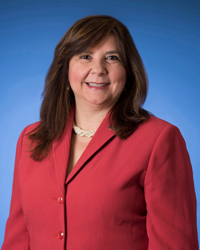 If you make the choice to come to Emmett O'Brien, you will be entering an exciting and challenging four-year journey through demanding academic and technical experiences. You will establish life-long friendships with your classmates and lay a solid foundation for your future in the workforce and higher education.
We are particularly proud of the accomplishments of our students in academic, technical, extracurricular activities and community service. We have competed in national events for SkillsUSA and our records have proven that Emmett O'Brien students are among the best in our nation.
This year, we will strive to work hard, achieve and succeed together. Our motto is always: Teamwork.
Sincerely,
Laurie LeBouthillier
Principal
Emmett O'Brien Technical High School