Membership in the National Honor Society (NHS) is one of the highest honors that can be awarded to a high school student. The NHS has worked hard to bring the accomplishments of parents, teachers, peers and the community. Chapters in more than 12,500 high schools across the nation strive to give practical meaning to the Society's goals of scholarship, leadership, service and character. These four ideals form the basis for selection to the NHS. No student is inducted simply because of a high academic average. The Society strives to recognize the total student: one who excels in all these areas.
The standards used for selection are:
Scholarship – 85 percent GPA or better cumulative average since attending high school.
Leadership, Community & School Service and Character – as demonstrated by activities and teacher evaluation.
Advisor
NHS News
Red Cross Youth Leadership Conference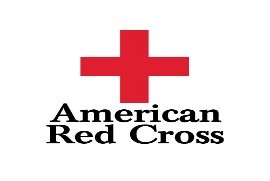 The following National Honor Society Officers attended the Annual Red Cross Youth Leadership Conference at the American Red Cross Blood Center in Harford on Friday, Sept. 30th:
Rachel Krystopowicz
Breanna Gessner
Annie Froshel
Brianna Lanzieri
They joined other high school students and blood drive coordinators from across Connecticut for workshops and speakers, learning more about the American Red Cross Blood Program, sharing ideas on how to run a successful high school blood drive, and other ways you can help to make a difference.
EOB Goes Pink Volleyball Tournament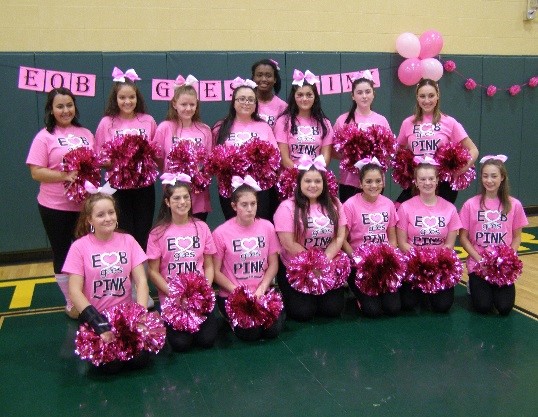 The National Honor Society again sponsored the annual EOB Goes Pink Volleyball Tournament on October 25th to raise awareness and support for the fight against breast cancer.  All proceeds raised were donated to the Griffin Hospital Hewitt Center for Breast Wellness.
Students purchased "EOB goes Pink" t-shirts, buttons or wristbands and attended the event.
Thanks to all students, staff, and family members participation, this year we were able to contribute $1100.00 to this most worthwhile cause.
Special thanks to all of you that have supported our efforts this year and in the past.